Boston is one of the most beautiful cities in the world for its picturesque landscapes. It is a unique blend of old and new, from buildings dating back to colonial times to new architectural developments juxtaposed against beautiful backdrops of luscious green space and peaceful bodies of water.  Keeping in line with the old and new architecture, the homes in Boston range from Cape Style, Georgian, Victorian, Gothic, Tudor, Colonial, to Contemporary, to name a few.  Next to such homes are various hardscapes and softscapes that amplify the beauty for which this town is known.  What exactly are hardscapes in Boston, Massachusetts, and how do they add to the home's overall ambiance and beauty?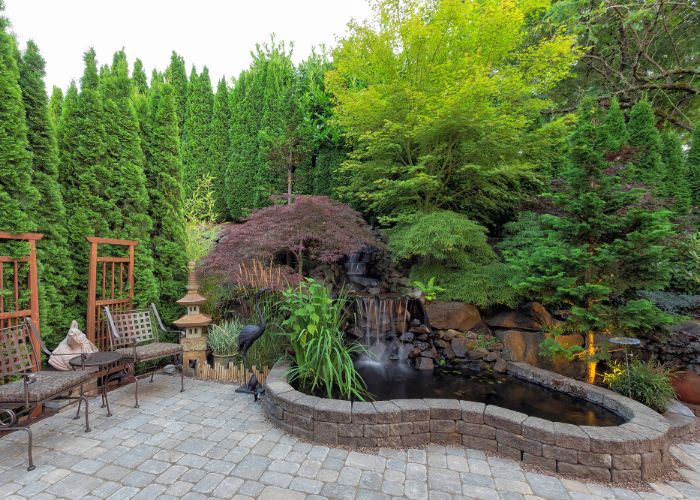 What is Hardscaping? – Types of Hardscapes 
Hardscapes are the non-living aspects of your yard.  They are typically things in your front or back yard made of rocks, concrete, brick, or stone.  Hardscapes are usually arranged beautifully and artistically to give the yard a scenic feel that allows the homeowner to relax by absorbing its beauty.  There are many types of hardscapes.  Below is a list of hardscapes that may be found on a homeowner's property:  
This isn't an exhaustive list of the types of hardscapes that exist, but these are undoubtedly the most popular types.  Although hardscapes are an artistic and pleasurable addition to yard space, they also have a much more practical reason for being in the yard. Hardscapes help cut down on the amount of maintenance needed for softspaces, which means less time spent mowing grass and trimming trees and bushes.  Although hardscapes typically need cleaning and maintaining, it's not much or as often as softscapes.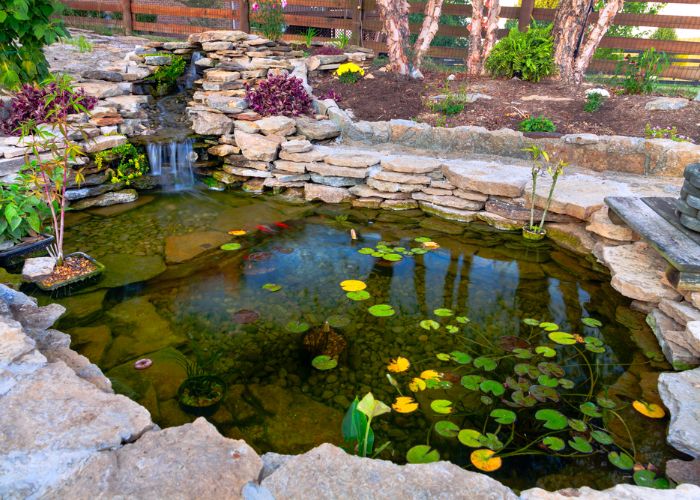 Hardscapes vs. Softscapes  – What's the Difference?
If hardscapes are classified as the hard elements of the yard's landscape, then what are softscapes?  These are typically anything in the yard that is a living, growing object such as shrubs, trees, grass, and other greenery.  Hardscapes need little work to keep them beautiful.  On the other hand, softscapes require a lot of attention and regular care.  The two create a beautiful and fluid balance that is not just pleasing to the eye but also practical.  With so much effort to keep softscapes beautiful and vibrant, the hardscapes help keep these beautiful areas of the yard alive by preventing people from walking on them and destroying them.  A walkway or a patio allows passersby to simply admire the beauty of the softscapes instead of carelessly stepping on them.  
Typical Hardscapes in Boston 
There are many types of hardscapes, but the most typical hardscapes in Boson are walkways, driveways, patios, stairs, and retaining walls.  Walkways can be made of concrete, brick, or stone and typically pave a pathway from the main door to the sidewalk.  However, there can be other walkways surrounding the home and in the backyard, too.  Driveways are made of concrete and provide a stylish means of getting your car from the curb to the garage or carport.  Patios can be made of concrete, brick, or wood and typically provide a space for the homeowner, family, and friends to enjoy the outdoors.  Stairs are not always part of a home's landscape, but if the house sits on a raised portion of the land, then the stairs are not only beautiful but also a useful means to get to the front entrance of the home. Finally, a common hardscape in Boston is a retaining wall.  Retaining walls not only add curb appeal to the home, but they are also useful to minimize soil erosion in an area of land that sits on a slant.
How Are Hardscapes Created 
There are so many options to choose from when it comes to hardscapes.  Although hardscapes have been around for ages, using them to add space, beauty, and functionality for the homeowner is relatively new.  In the 1800s and 1900s, hardscapes comprised sidewalks for people to get back and forth to homes and businesses.  When cars were invented, driveways were introduced.  Nowadays, there are so many elegant and marvelous types of hardscapes to decorate the home that the only limit seems to be the imagination.  But how exactly are these modern marvels created?
Hardscapes tend to begin how most things are conceived – an idea in one's mind that is then drawn up in blueprints and then executed. 

Architects combine greenery, hard elements, and engineering into making front and backyards beautiful oases of relaxation and pleasure. 

Some typical hardscapes are made from concrete, but others can include stone masonry, wood, and bricks.  They could be something to walk on, such as brick pavers, or they could be something to relax in, such as gazebos.  
There is no limit to what can be done to enhance hardscapes in Boston.  Homeowners can go from having drab, undesirable yards full of grass to elaborate backyard escapes filled with a proper balance of hard and softscapes.  Whether space is needed for pure relaxation or for entertaining, hardscapes can help spruce up the home's wow-factor.